Kits Collection Buy One Get One 50% Off Sale
Kits from the Kits Collection are going on sale! For the entire month of June 2022, you can buy one kit and get the second kit for 50% off! You can mix and match your kit choices or get multiples of your favourite kit. This is also a great time to share one with a friend as these all-inclusive kits make great gifts. Spread the word! This offer ends on 30 June 2022!
RECOGNISE EVERYDAY HEROES
You know who they are—the people who open a door for you, pay it forward in a fast-food line, or simply smile. These are the everyday heroes in your life. You can honour those heroes with simple messages of thanks.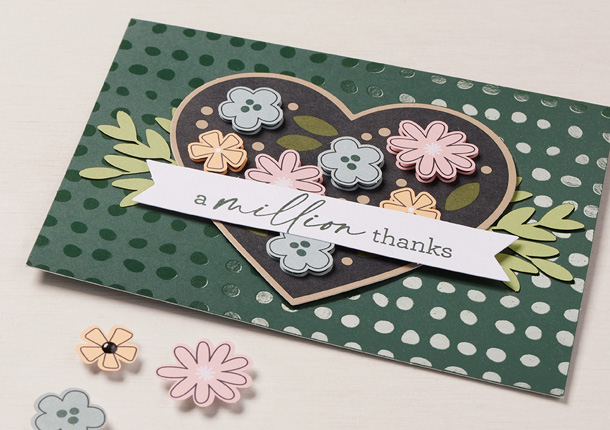 A Million Thanks
Need a million ways to say thank you? Then you'll want to add this fun, versatile card kit to your collection! Mix & match different card bases, sentiments, pre-cut die pieces, and embellishments to create expertly crafted cards with ease. The special UV coating on the card bases adds dazzling dimension and gives you a clear embossed look without any of the hassle. It's never been so easy to show how seriously grateful you are!
Branded Merchandise
Do you love Stampin' Up! and want to rock some merch? Then take a look at this new range of branded merchandise! We've got glimmer tumblers, grid paper, a poster, and more, with some products featuring the all-new 2022–2024 In Colors!